posted on Apr.03, 2012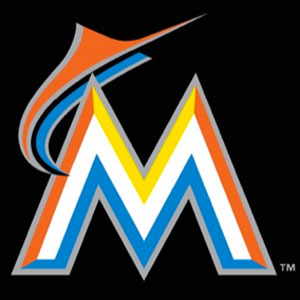 I saved the best two divisions for last! AL and NL East. But before I get to that, why are the Cardinals playing one game game in Miami on Wednesday? As in, it's a one game series, then the teams hit the road for other series? The scheduling office confuses me.
Alright it should be no surprise to anyone the AL East should once again be the best division in baseball. The Yankees made subtle moves, the Rays are poised to have a great team again with, I think, the best rotation in all of baseball (better than the Phillies). The Red Sox have a new manager and made some moves in the offseason, the Blue Jays are much improved and the Orioles, while not winning any titles the last few years, are really starting to fight and claw and make their games competitive. But here we go.
I had been a little unsure until Kentucky won the National Title, but now I have the Yankees winning the East. They made improvements in the offseason, and while I think Kuroda is not going to be as good as the Yanks seem to think, Pineda should be decent. He will start the season on DL, which solved the rotation problem easily, with Phil Hughes and Freddy Garcia making the last 2 spots. The only competition to be resolved is the last two bullpen spots, but it looks like one of those has been filled by Clay Rapada. The long man will probably be filled by DJ Mitchell. This team will score a ton of runs, and has depth in pitching, along with one of the deepest bullpens in baseball; that is a recipe for success. While this team is getting older, which will most certainly be an issue of contention at some time this season when Joe Girardi has to rest Jeter, A-Rod, and even Rivera. The Yankees also brought in some fine talent to fill out the bench in DeWayne Wise and Bill Hall (and those two are in the minors), and Andruw Jones and Eric Chavez with the big league club. There is depth here that is not present in other organizations.
Next will be the team that finished second last year, the Tampa Bay Rays. But I don't think it will be so close as it was last year. Even if Carlos Pena has the year he had in 2010 with Tampa, he will be a huge benefit to this team with the power, defense, and clutch hitting he brings. He is going to strike out a ton, but hit a ton of home runs. He also has seen the pitching of the AL East before, and crushed it before. This rotations is phenomenal, one through 5, and can compete with anyone in the majors. Heck, they put Wade Davis, an 11 game winner last year, in the bullpen! Matt Moore looked like a stud in his first postseason start, James Shields had a renaissance year in 2011, and David Price is a great young flamethrower. I am sure he will rebound from a tough 2011. This is a better team than anyone realizes.
In Toronto, the Blue Jays made some moves in the offseason that definitely made them a more competitive team. They unfortunately play in the AL East. This is a change in my
pick from earlier today, but when I made that pick we all thought Andrew Bailey would miss only a little bit of time. Now he reportedly will miss significant time. If this team is anywhere close to what they were in 2010, they will get third place in this division easily. Like the Red Sox, they will score tons of runs, but I think they have the pitching to accompany it this year. Unfortunately, I don't know this team can make that big move at the deadline if they need it because attendance is so putrid at the Rogers Centre. But they will fight. Maybe they can snag that second Wild Card.
The Boston Red Sox executed a historic collapse last year, less than half an hour after the Braves accomplished the same feat, the Red Sox passed them. This team has several huge holes that will hurt it, even with Bobby V at the helm, and those are in the pitching side of the ball. Lester and Beckett are great, I have always thought Buccholz is overrated, and Bard is not a reliever. Andrew Bailey could miss significant time, and Mark Melancon is unproven (he was not that good when he was with the Yankees in Yankees-Red Sox games) and they really have no bullpen. They are going to put up a ton of runs, like last year, but it does not matter how many runs you score if you give up one more than you score. While Bobby V will make things interesting in Yankees-Red Sox games, I don't think he alone can win enough games needed to get this team to the playoffs, or out of the number 3 or 4 spot in the division.
The Orioles are still rebuilding. If they did not play in the AL East, they might not be as bad as they look, but Buck Showalter has this team fighting in its games, even when they are losses. The O's have also made the commitment, like the Nationals, to win or lose with their young players. They have not brought in a flashy free agent so that their young players are the ones that will determine the fate of this team. If Brian Matusz has an even slightly better season than last year, this team is not that bad. But they will probably live in the basement again.
Final Standings:
1. Yankees
2. Rays
3. Blue Jays
4. Red Sox
5. Orioles
On to the NL East, another one of the best divisions in baseball.
I thought about being radical but I won't be on the winner. The Phillies will win it I think, but not by the huge margin they did last year. They will rely more on role players than before, and much to Phillie Phans dismay, Fat Joe is very important to the success of this team. They also do not have a deep bullpen. Another tidbit I thought about, the current Phillies are turning more and more into two teams Phillies Phans hate: the Giants and the Yankees. The former because of how reliant they are on pitching and how few runs they score, and the latter because of how much they spend and their aging core. Also the fact that their fan base considers not making the World Series a failure.
Next is the other team that collapsed last year. The Braves are a young team, and Atlanta always has good young talent. While I think they may struggle early without Tim Hudson, I expect this team to do well. I don't think Venters, O'Flaherty, and Kimbrel will have the great years they had last year, but I think they will have good years. Fredi Gonzalez needs to find someone else in that bullpen that he can trust, though, because he ran those three into the ground last year. The Braves and Tigers were two teams I saw that had a HUGE discrepancy between their "winning the game" relievers and "losing the game" relievers. I know I saw one game against the Mets where the Braves lost it because they were resting the 'A' relievers. Prado, Freeman, and Heyward need good years. Freeman needs to avoid the sophomore slump. But this should be a team that wins one of the Wild Cards.
In Washington, they are looking to have a competitive team for the first time in a long time. Stephen Strasburg is their Opening Day starter, Bryce Harper will join this team at some time this year, but next year is the year that this team will at least win a Wild Card. That being said, don't overlook this team. The youngsters are rounding into form and are ready to make some noise. I said today on the show, Strasburg's innings limit is probably around 150 IP, and I really cannot see the Nats pushing him past that UNLESS they are in a playoff chase. By in a playoff chase I mean 3 games or less back of the Wild Card (or division), and with a realistic chance of making a run. It should be a ton of fun to watch this team though.
The Mets have made headlines again in the offseason for all the wrong reasons. Johan Santana finally made some positive ones with the fact that his arm did not fall off after any of his starts. He and David Wright are the keys to how far this team goes. And if Daniel Murphy can manage to turn a double play without having his legs separated from his torso. Lucas Duda is going to have a monster year, I think Ike Davis will have a good year despite the Valley Fever scare. The walking wounded are the key to this team, who gets hurt and how badly. One MLB article said it best by saying the Mets have become too familiar with the surgical wings of New York Presbyterian (I believe that's the hospital they were talking about). If the Mets win 82 games, Terry Collins should be the manager of the year, unless the Pirates win the Central or have a winning record.
Finally, you either love them or think they are going to flop, and I am picking the latter. June 1st is when I think they implode and freefall the rest of the season. Putting Carlos Zambrano, Ozzie Guillen, Jose Reyes, and Hanley Ramirez together is like lighting a match in a room full of gunpowder. The other thing about the fish is something they can ask the Mets about; a new ballpark doesn't mean that people are going to be flocking there when the team is bad. After the first month or two of the season, they will have seen the ballpark and remembered how disinterested they were before. Also, June 1st starts a tough month for the Marlins, beginning with a road series in Philly, a homestand against the Rays, Red Sox, and Braves, then a road trip to Tampa and Boston, then a homestand against Toronto, St. Louis, and Philly. That is a tough month. July is not much easier. Look for a huge waste of money on this investment.
Final Standings:
1. Phillies
2. Braves
3. Nationals
4. Mets
5. Marlins
Now let me get a hot dog, some cracker jacks, kick back, and enjoy the season because we are in for a long ride of 162+ games!